Project – 1
Project Brief: The main focus of the project is to improve and support the urban underprivileged children to get educated. We also motivate them to pursue and help them actualize the inner potentials. We work to instill in them the humane and compassionate behavior. They are being made aware about propagating the the concept of giving back.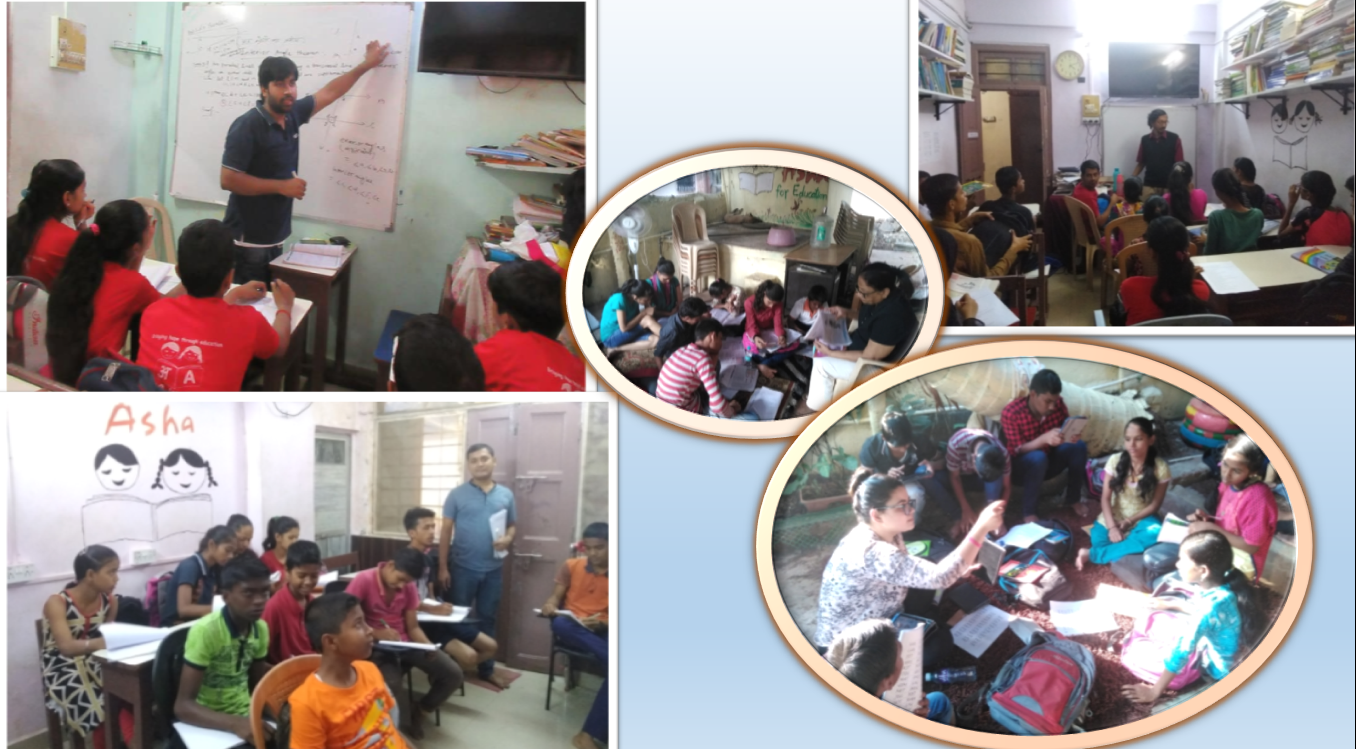 Project Type: 

Tuition Centers    

Primary Focus: 

Children from slums.

   Secondary Focus: 

Encouraging girls to pursue higher education.            

Area: 

Urban

         Supporting Chapter Contact:

Central Team

.
Project Name: Asha Abhilasha (Pre-professional training programme)
Project Brief:
We have always believed that no student should be held back from achieving milestones in higher education due to financial reasons. We have come to realize over the years that many of our students are hesitant to consider professional courses after 12th because of financial constraints, and consequently, they end up opting for courses that are much below their potential.  Our journey has now led us to a point where we can establish our own pre-professional training programme to prepare students for competitive exams. From this year, we are planning to start a structured NEET programme for 10th pass and 12th pass students and 12th board  & engineering entrance. We will select the students through rigorous aptitude and scholastic ability tests.
Project Type:
Tuition Centers
Primary Focus:
Preparing students from underprivileged backgrounds for competitive exams such as NEET
Secondary Focus:
To nurture promising students and transform them into compassionate, well-informed and rational human beings who will take an active role in shaping our society 
                       Area:
Urban                           
Supporting Chapter Contact:
Central Team.