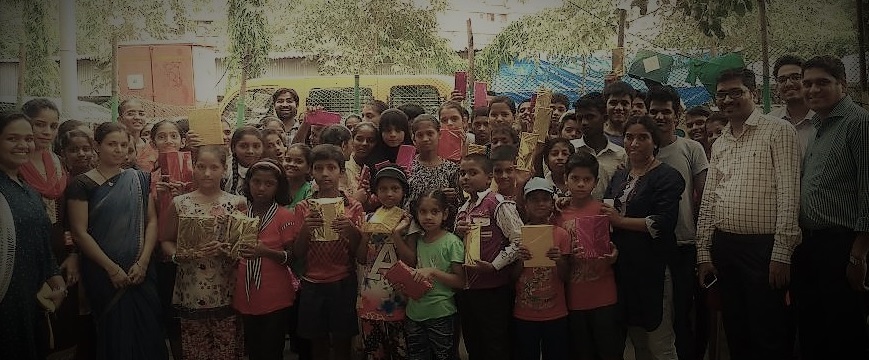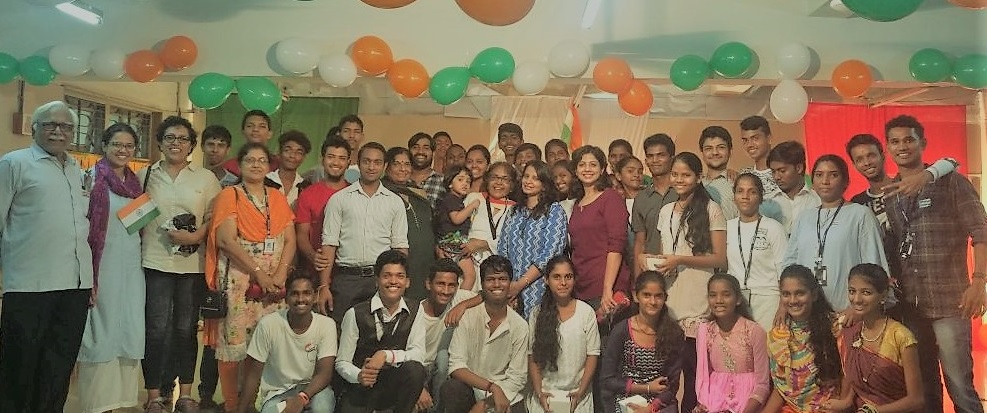 Asha Mumbai has been actively involved with supporting the underprivileged children in and around Powai Mumbai.
We are delighted to highlight our success stories so far.
1) Shrawan Kanojia.
Family background: youngest son of a retired washer man, living in the slum near IIT Mumbai. Eldest brother a carpenter but not earning regularly due to drinking habits. Second brother jobless.
He has been attending Asha for learning English language when he had just passed SSC board exams. He had already secured the admission for 11 th commerce without much thinking. As he started sharing his desires about career , it was found that he has an ability to do some  diploma in interior designing .He was promptly provided with the necessary help in the form of financial aid as well as facilities to study at Asha
That apart he was encouraged to earn part of his fees for the course. He worked with the Dominos Pizza for over two years.
Today after completion of the diploma he is standing confident with no of contracts in interior redevelopment jobs. He is so excited about Asha and its functioning, that now he wants to support the children in his village in UP where there are abysmal school facilities. This could be the extension of Asha Mumbai in future or can be part of Asha Varanasi.
Today Shravan has become one of the Active volunteers cum supporter in Asha Mumbai along with pursuing his own business. He donated Rs. 4000/- to ASHA from his first income.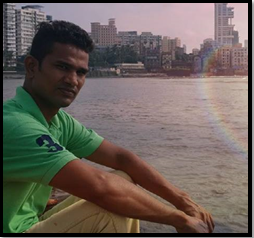 2) Yogesh Ratudi
Yogesh has again received the support at Asha Mumbai not only monitory but also classroom teaching. He was 12 yrs. old when he joined Asha and now he is finishing his Computer science degree in couple of Months. That apart he is a regular supporter at Asha Mumbai, may it be teaching Math's or science to younger students or an event At Asha Yogesh will always there.
He too cherishes the principles of giving back to the society in whatever capacity he can.
Yogesh is one of the four siblings .He has two older brothers and only oldest brother is earning member while father has been suffering from cancer. One sister who is also equally meritorious is aspiring to enter IIT through JEE .Financially Yogesh has been struggling and Asha has been supporting him.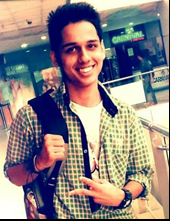 3) Gulafsha Shaikh
She has been coming Asha for tutions since she was in 3rd standard and was not even knowing English alphabets.Today she is pursuing her M.Sc.in Chemistry,after trying to appear for Premedical   exams.
That apart she cherishes the dream of becoming a professor in the subject.Her family background is very very conservative but she has all the freedom to work with Asha .She often visits and teaches younger students at ASHA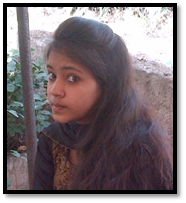 4) Khushboo Yadav
Family background: – One of the girls of 5 siblings. Has been with Asha since she was in 4 the std and financial condition was such that she had to work at home on Sundays to complete the order of making artificial jewelry, apart from helping in household chores.
She cherished the dream to join civil services. Though we could not support her due to various shortcomings at Asha she was always encouraged to pursue a valuable career. And she chose to join IT field. Today she is completing her B.sc IT and wants to pursue further career .Teaching is her choice of profession. She is planning to teach at ASHA.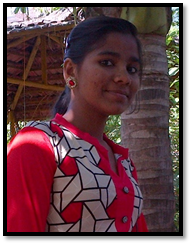 5) Digvijay Maurya
Family background: Eldest of the 4 children in the family, father a driver of a personal car ,one physically and mentally challenged brother ,one sister and a younger brother.Father does not have a regular job.In this situation Digvijay pursued his studies upto BMM.And now while encouraged to become a Video editor as that was his deep desire ,he is pursuing the course in video editing as well. Along with all these academic commitments he helps Asha for keeping the accounts in place and updating Website. He is also supported to pursue the career by raising scholarship locally. One day he will be a successful in his profession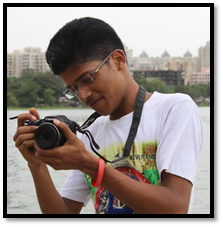 6) Dhiraj Vishwakarma:
Family background: A son of a welder without a very regular job was Asha Student from last 7 years.He somehow managed to clear SSC with 49% but we knew he is more talented than is  shown in his results , so we encouraged him to do some digital mapping with help of few software in GIS .He was chosen to learn this software by Prof Jitendra Shah who is a visiting prof in IIT B.today Dheeraj has mastered many software languages and is interested in Robotics and pursing to make a Robot.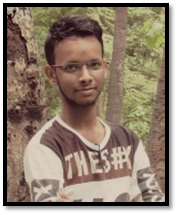 7) Satyam Prajapati:
Family background: Father is a Potter in village.The boy came to Mumbai to live with his aunt .That time he was in 6 th std. But was asked to do laborious jobs at her vegetable shop. He joined ASHA for tuitions .Narrated his story when asked why he would be absent for some classes. After sometime he was asked to stay at ASHA and help out in cleaning the center and He was supported for his expenses by ASHA. Today he has joined Bsc IT graduate course.He too is very much interested in programming languages and wants to excel in Robotics.He is fully encouraged to do so by ASHA. He too cherishes the desire to be a successful professional and give back to ASHA.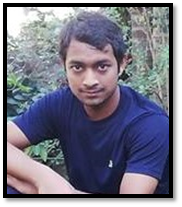 8) Satish Rajbhar:
 Migrated from UP with his struggling brothers , was an average student,had joined ASHA for tuitions at 6 th std.Today a  little naughty boy has become very responsible individual. Not interested in academics but has very good managerial skills. He is responsible for  lots of classroom management and ASHA Midday Meal Plan and day to day management of ASHA Center .He simultaneously does some other contractual activities and earns his livelihood along with some Honorarium from ASHA.