Asha Mumbai fights Corona
From the ground in Powai
We at ASHA started calling and surveying the needs of the underprivileged children 's families in various slums of Powai. After the survey we noticed that the troubled times are not far.Hence From 29 th March 2020. We started supporting 16 families on day one and as expected the no is swelling since then to 70 families upto today. Our admin and team jumped to this Noble duty immediately and started procuring the stuff. Our well wishers started depositing funds in ASHA acc.With these limited but done from heart donations we are able to catch up with speed of demand.
By the way ,In the area wise equerries there is no ration available in ration shops in Phule Nagar , Garib Nagar , chaitanya Nagar etc. We were hoping that once the Govt declared ration starts then we may not need to give ration but we may give some other support ,at least. But it looks like now people don't have money to buy from local Grocery shops neither it's available in Ration shops. It's hard times for the people from daily wage earners especially those who survive hand to mouth.
Time has come we expect the Govt to implement the schemes to support the marginalized people, as announced. It's been one week over the announcement but we don't see any Ray of hope. We are just praying for earliest care offered to these people.
Asha volunteers are also supporting Crisil Foundation in distributing the cooked food to the very needy people . 500 people are served twice a day .There are other organizations like DYFI , and Ex Corporator Mr Chandan Sharma etc distributing the ration and/ or cooked food for to the Naka Majdoor ,and BMC workers.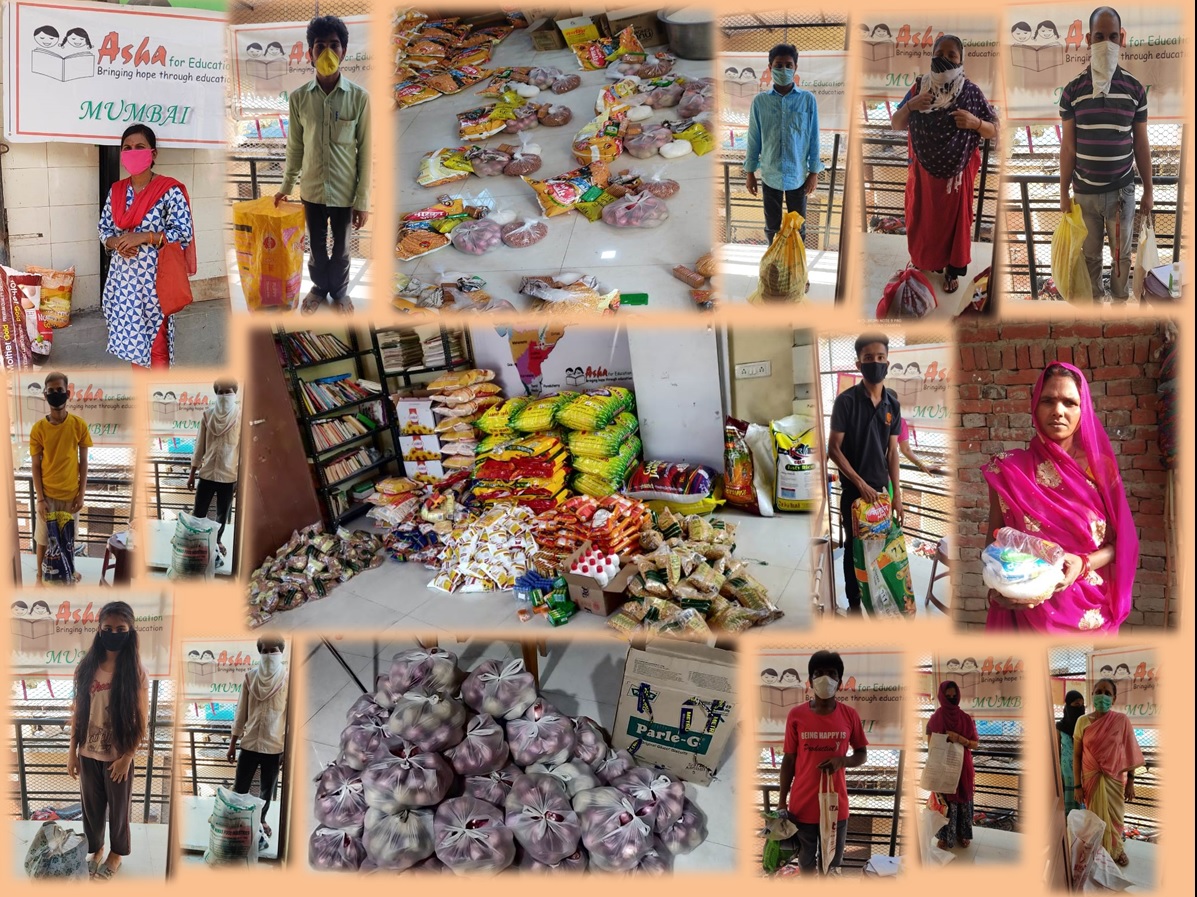 It's more than 50 days Asha foot shoulders are fighting on the ground against hunger in Covid19 crisis.
ASHA Mumbai Chapter is reaching out to the most destitute and needy people in the slums of Powai. The relief work is being done with the help of support and donations from YOU – our well-wishers. Your generous support and firm solidarity has ensured that the poor and vulnerable households in Phule Nagar, Garib Nagar, Chaitanya Nagar (outside IIT Bombay Campus, Powai) are provided with ration and essential food items, amidst this unprecedented conditions of lockdown in face of the pandemic COVID19.
We would like to share that your monetary contribution is being used for bulk buying of ration (directly from traders in Bhiwandi), which is packaged into kits that are subsequently distributed to slum households outside the IIT Bombay premises. This kit can sustain a household (of 4-5 members) for a week and it comprises of the following items: 5 kg rice, 5 kg flour, 1 kg chana/daal, 1 kg onion, 1 kg potato, 1 kg sugar , 1 litre oil, a soap bar, and a toothpaste.
We are now proposing the option of you being able to sponsor 'n' number of kits for those whom you know would be facing a difficult time during this crisis. It could be anyone – your house help, your society cleaner, your vegetable vendor, your fruit vendor, your driver, your barber, your cobbler, your tailor, your carpenter, your plumber, your electrician, your security staff….anyone who has been an integral part of your life and contributed to make it better, smooth and comfortable. All that needs to be done is – to identify the people you wish to support and for the number of weeks you pledge to support them and transfer the equivalent amount to ASHA's account.
Once we receive your contribution and after you share their names/contact details with ASHA, the concerned person(s) can collect their ration kit from the ASHA office in Powai (Address: G001, Sujaniketan Building, Chaitanya Nagar, Near Powai English School, Opp. IIT Main Gate, Powai, Mumbai)
Please spread the word about this and generously contribute to save people dying from hunger. Every contribution counts!
Asha Mumbai is a non-profit organization. It is a completely volunteer driven organization, comprising of dedicated individuals from community and the Area, striving to make a difference to the society. We believe that education is one of the primary factors in shaping a child's future and by extension, future of the entire country.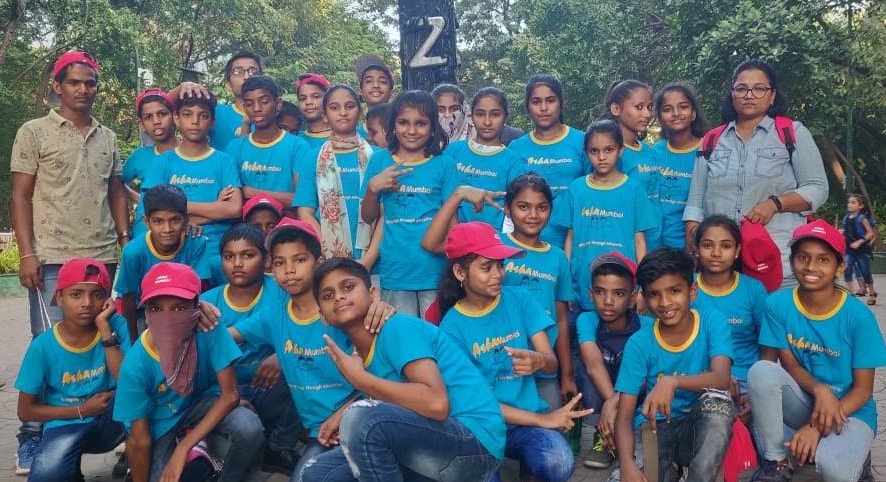 Asha Mumbai works towards promoting the education of underprivileged children in Powai Mumbai from the nearby slums around IIT B, by providing high class learning opportunity and support to the children focused on education projects. Volunteers of Asha work with full dedication and commitment. At Asha Mumbai we have almost150 students deserving the support. From class 5th to 12th, students are engaged with well-designed teaching program.
We have 8 paid and 6 volunteering teachers.
We have highly qualified teachers on board who are mainly designing the modules of teaching various subjects.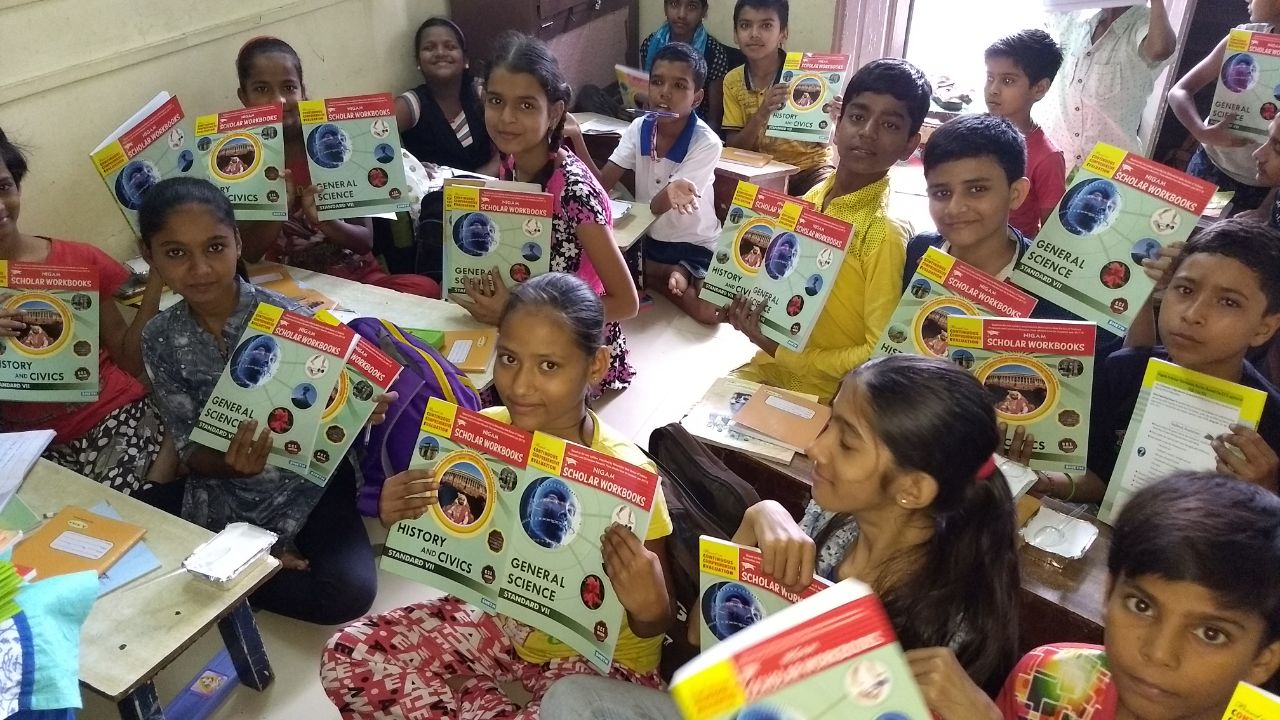 Learn More By Joining Us 
Just E-mail on – ashamumbai2017@gmail.com